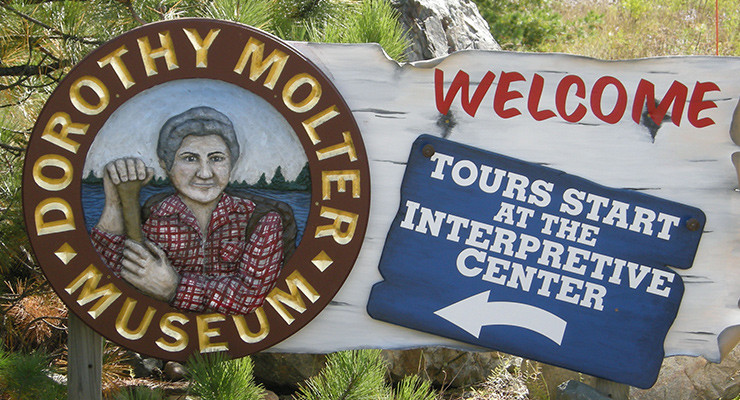 Nestled in a quiet grove of pines just outside of Ely are the cabins and museum of one of the north wood's dearest and most colorful individuals, Dorothy Molter, the "Root Beer Lady."
Dorothy lived on the Isle of Pines on Knife Lake for more than 56 years where she paddled, hiked, fished, skied and snowshoed this pristine area, until her death in 1986. She was visited by as many as 7,000 people a year. She was the last non-indigenous resident of the Boundary Waters Canoe Area Wilderness (BWCAW).
After her passing in 1986, her homestead was dismantled in 1987 and transported by dogsled and snowmobile to Moose Lake, and then on to Ely where volunteers restored two of her cabins at the current site of the Dorothy Molter Museum.
For more information and schedules, visit rootbeerlady.com.